A dedicated app to guide you through the entire process
Much like the homes themselves, we believe in making your life easy.
We all know buying a home is a big decision, so with our app you can get answers to all your questions; review floor plans and choose your favourite plot and have a direct line to our customer care team who are on hand to help you through every step.
Check your purchase progress with one tap
We all know there is a lot of paperwork involved when buying a home, so we want to give you a place to keep in all digital - it's not only convenient and makes life easy, but it's better for the planet too!
View our range of homes with floorplans and specification
Get in touch with our sales team
Store all your important information in one place
Be guided through the full sale process
Check in with updates on the surrounding neighbourhood
Discover local amenities and nature walks
Get the how-to guides for understanding the smart tech in your new home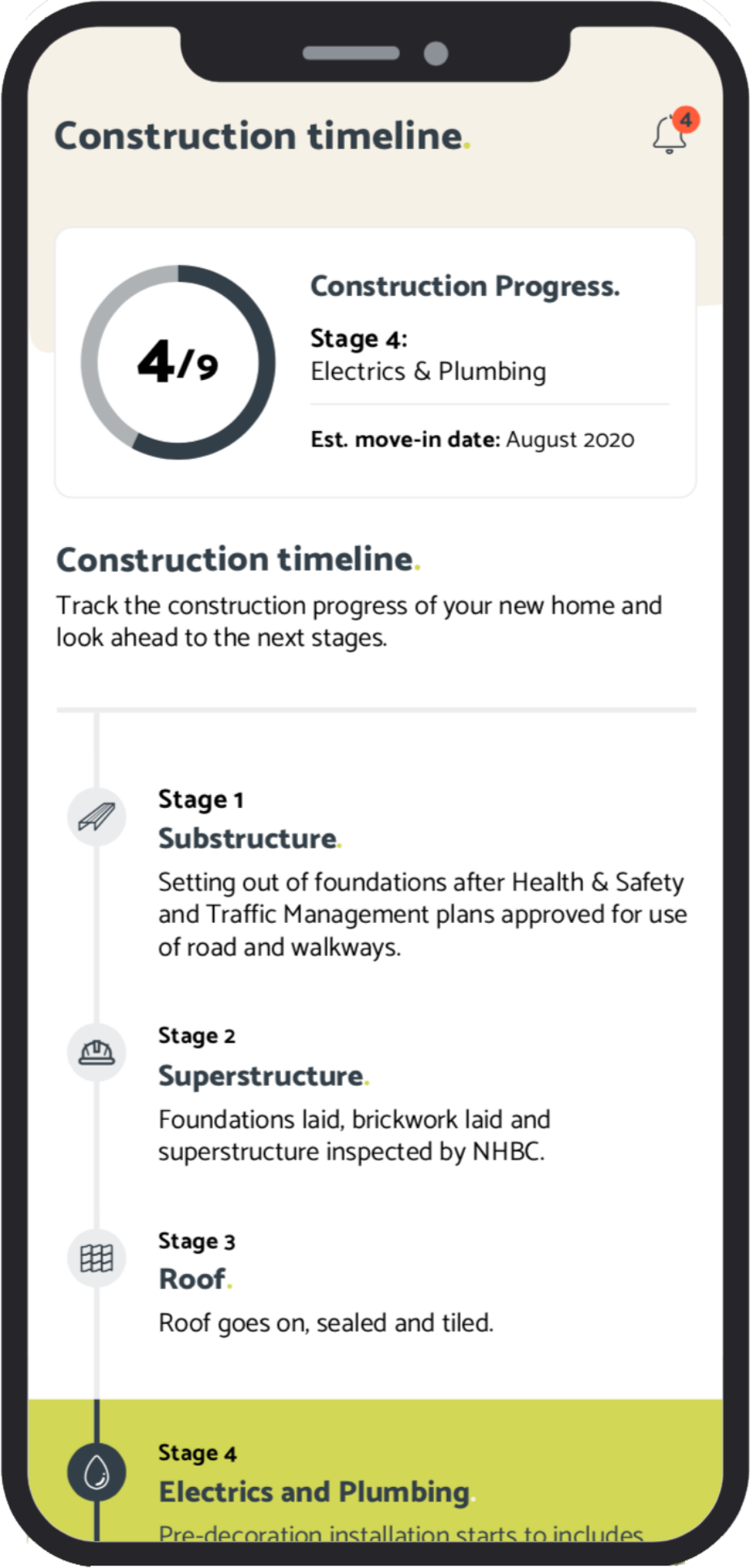 Download the Civic Living App to start your journey and find your dream home today.
Can't download the app now? Book an appointment via email or phone.
Prices from £230,000.
We're open 9am - 5pm Monday to Sunday.